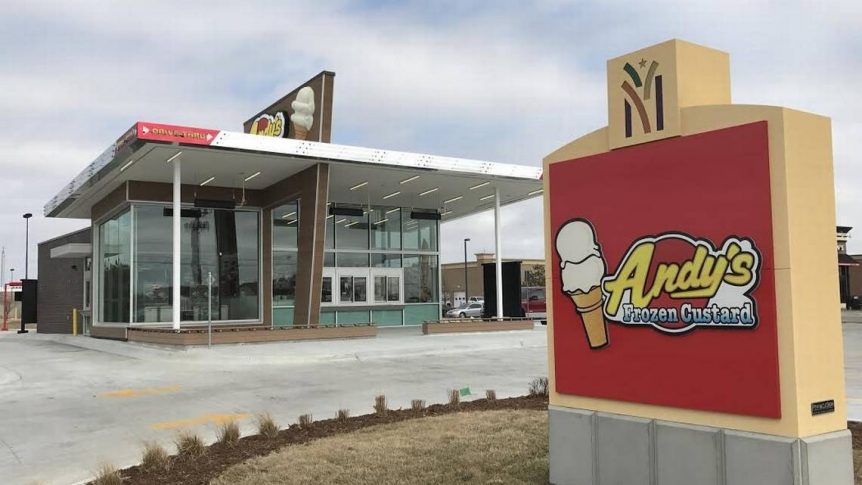 East-side Andy's Frozen Custard to open in April
At long last, Andy's Frozen Custard franchisee Brian Cates is going to open an east-side Andy's.
"That was really kind of our strategy from the start," Cates says of opening east before west.
Instead, he opened an Andy's at NewMarket Square at 21st and Maize Road in March 2017. An east-side property he planned didn't work out.