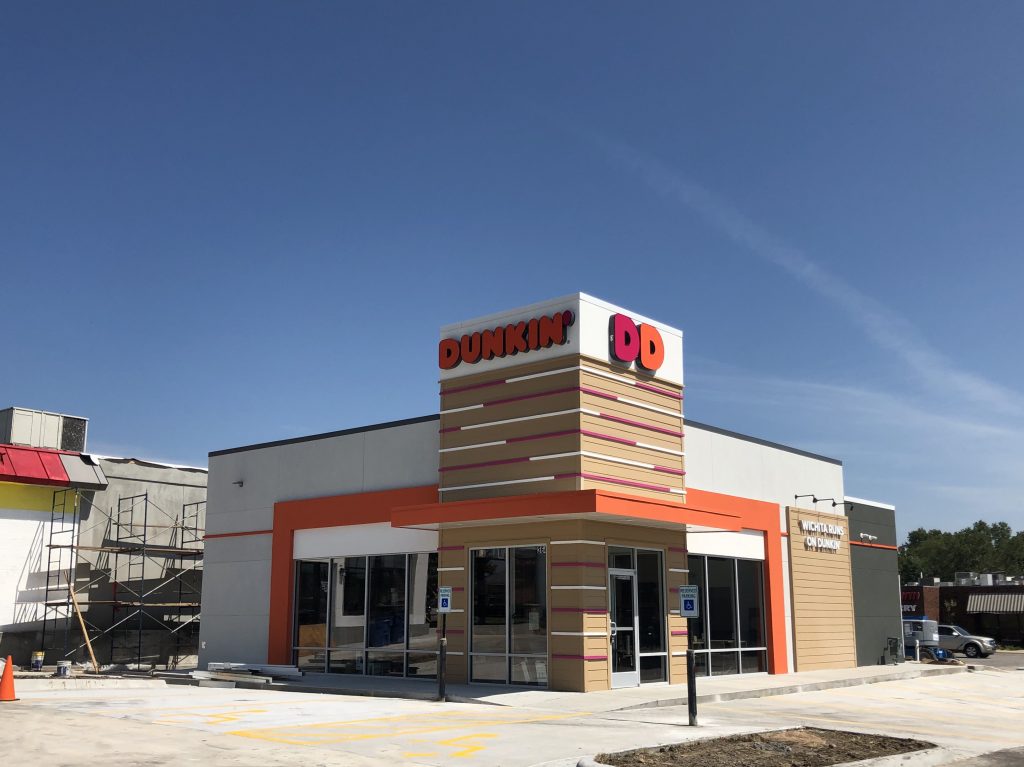 Two sweet new restaurants are opening in the Wichita area
The Wichita area is getting two sweet new businesses this week.
One is a second location of a frozen custard stand. The other is a modern new version of a well-known doughnut and coffee shop that you may now refer to simply as "Dunkin'."
The new Andy's Frozen Custard, which will be Wichita's second, will open on Wednesday at 9750 E. 21st St. The shop is opening in a brand -new building next to a brand-new strip center at the corner of 21st and Webb, right across the street from Greystone Steak & Seafood.
It'll have the same setup as the store that franchisee Brian Cates opened near 21st and Maize Road in March 2017. The shop doesn't have indoor seating but does have a drive-through, a walk-up window and outdoor seating.