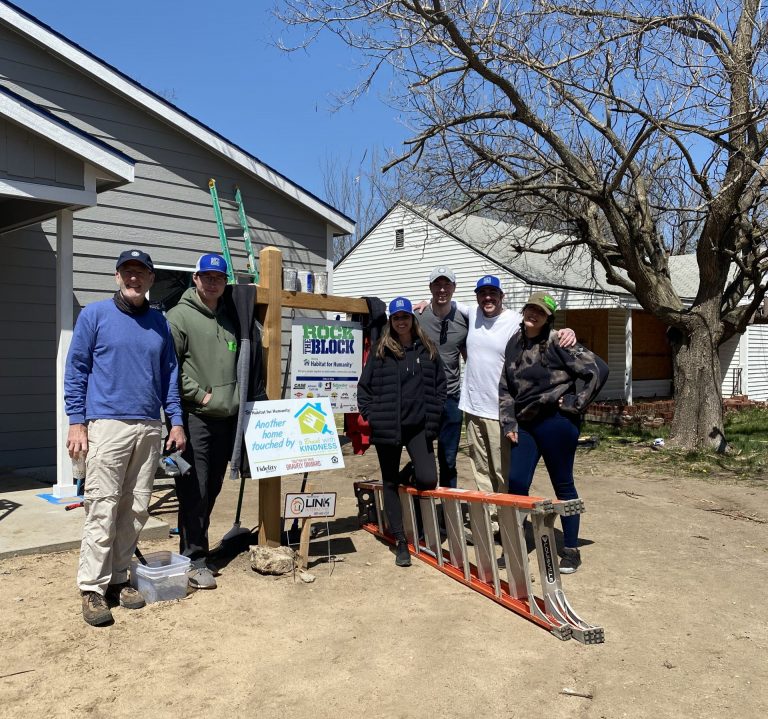 ICT Capital Team Helps Build Homes in Wichita with Habitat for Humanity
Community service and volunteering hold a special place in the hearts of the ICT Capital team.
On Thursday, April 14, we had the opportunity to join staff and other volunteers at Wichita Habitat for Humanity to help complete an affordable home-building project for a single mom with multiple children.
Getting Down to Business
We arrived bright and early at the construction site, eager to get to work! We spent the day working on the outside of the house, caulking and painting trim and siding.
The entire ICT Capital team had a lot of fun on this beautiful day, and enjoyed the opportunity to step away from our desks and work together in different roles on the construction site. Everyone had a productive and safe day – although we all had trouble staying paint-free!
Supporting Habitat for Humanity
Wichita Habitat for Humanity has partnered with more than 200 families, providing them with a hand up so they can create healthy, successful futures. The ICT team is proud to partner with this organization to support the members of our community and we look forward to ongoing opportunities to help advance Habitat for Humanity's mission of bringing people together to build homes, communities, and hope.
For more information on supporting Wichita Habitat for Humanity, check out https://wichitahabitat.org
About ICT Capital
Formed in 2018, ICT Capital is a real estate development and investment company specializing in the acquisition of land for ground-up development, as well as the redevelopment of existing assets. The company's focus is primarily geared toward retail and restaurant related properties. In addition, ICT Capital partners with owners, investors and equity partners on the acquisition of investment grade properties in markets throughout the Midwest.